Last updated May 3rd, 2019
A running list of everything I know about the new Xtracycle RFA midtail cargo bike. Ours is headed this way and I will update you ASAP as it gets built up!
This bike is shorter than other Xtracycle "longtail" models making it a mid-tail
Adjustable dropouts called DynamicDrops™ allow for Sport (shorter) or Utility (longer like a midtail cargo bike)
Sport mode gives room for one child or 2 panniers
Utility mode gives room for two children or 1 adult or 4 panniers
Comes stock with two 24″ x 2.5″ but you can put on 26" in the shorter Sport setup
4130 chromoly frame
Starting at $4k in "Sport mode" with a Performance motorPresales are open now. We are 
Presales are open now, we are building up our demo model and you can come test ride one hopefully by this weekend!
A photo and video from Sea Otter 2019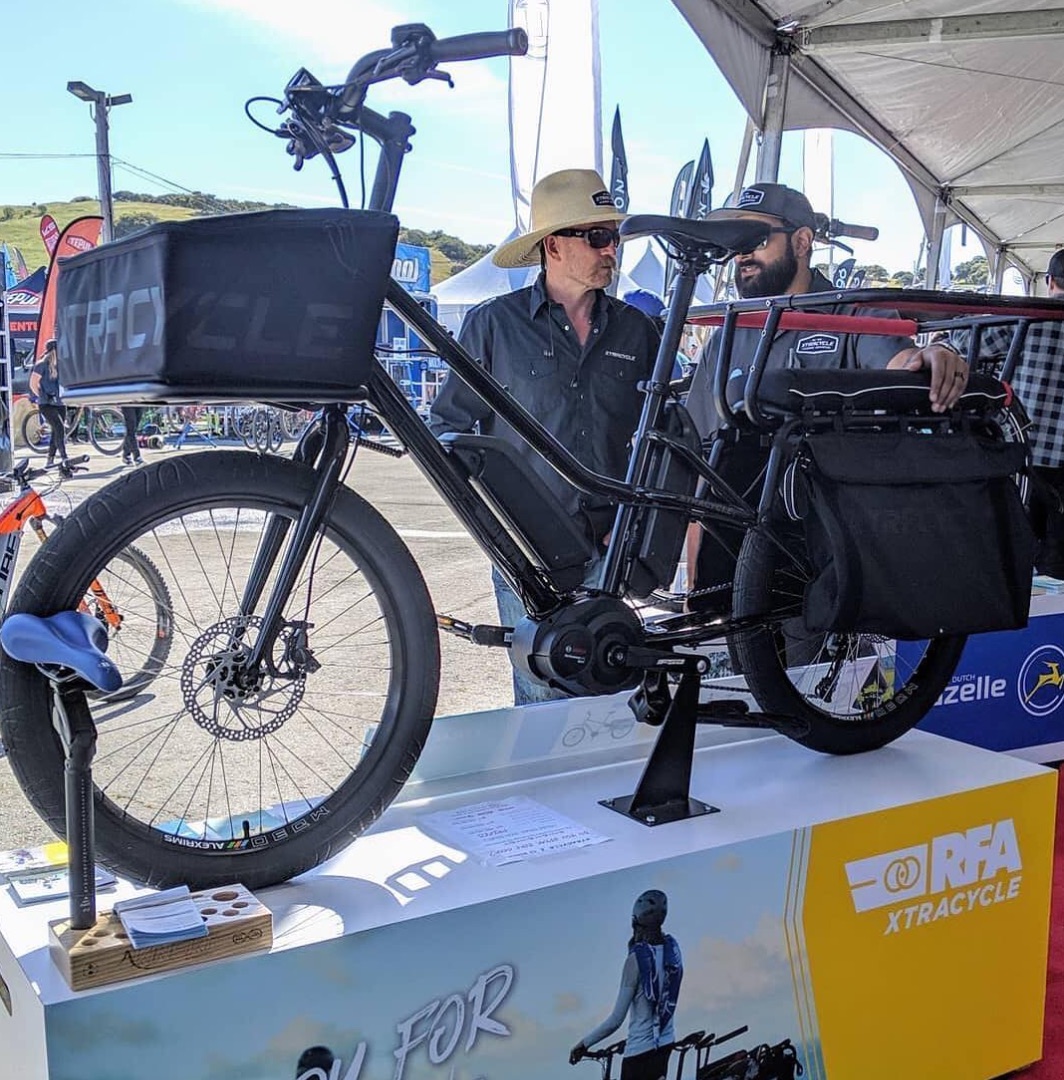 Video from Sea Otter - RFA starts around 4:15