We asked ourselves, what would we want in our stocking? What would ANY person remotely interested in bikes want as a present? Below is a list of gifts that we came up with!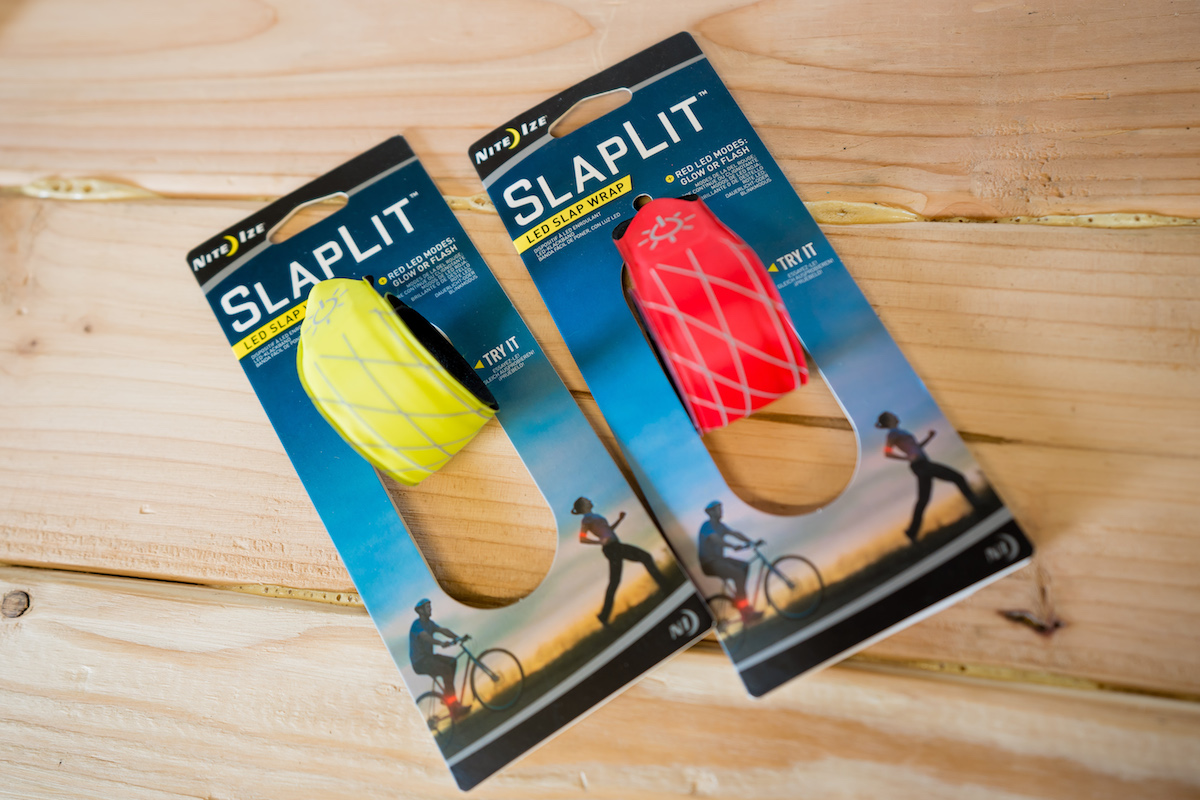 SlapLit Leg Band
A throwback to the 90's and slap bracelets. This slap band lights up and works as a pants cuff, on your arm, bag, child, and anything you can slap it to! More info.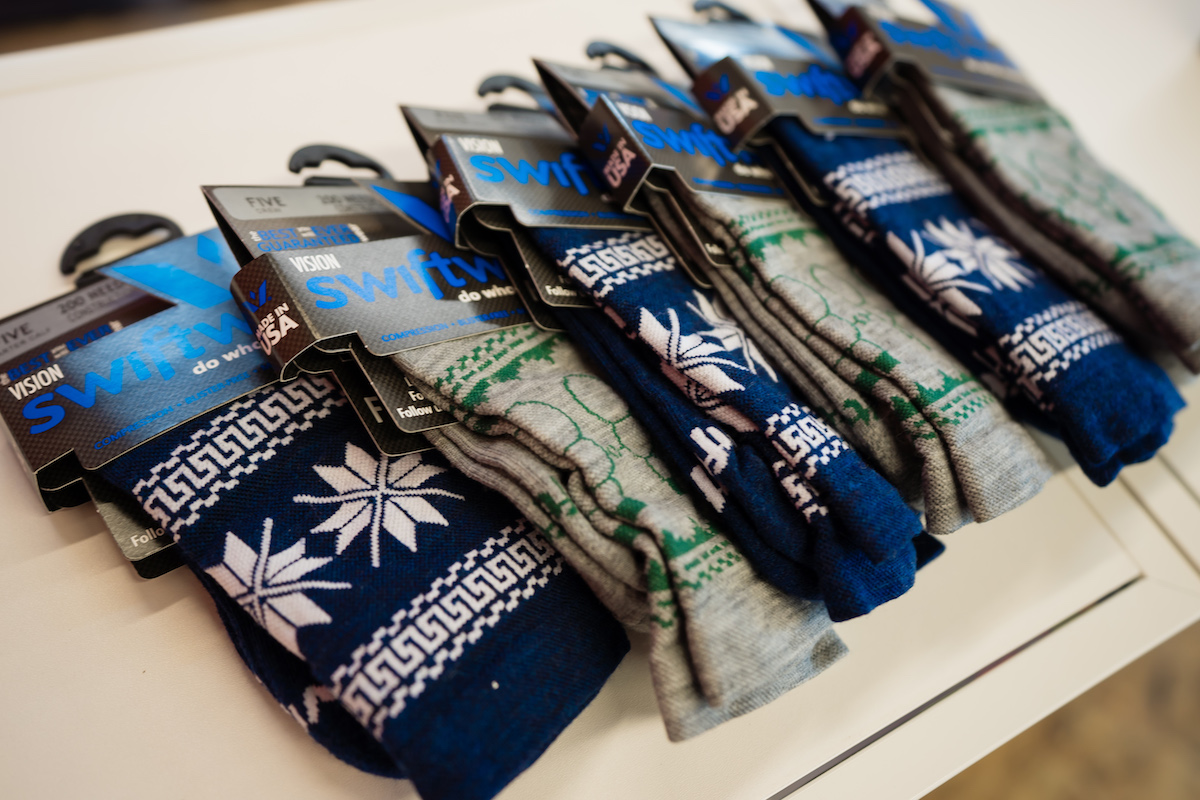 Swiftwick Merino Wool Holiday Socks
Merino, cushion, holiday flare, where could you go wrong? More info.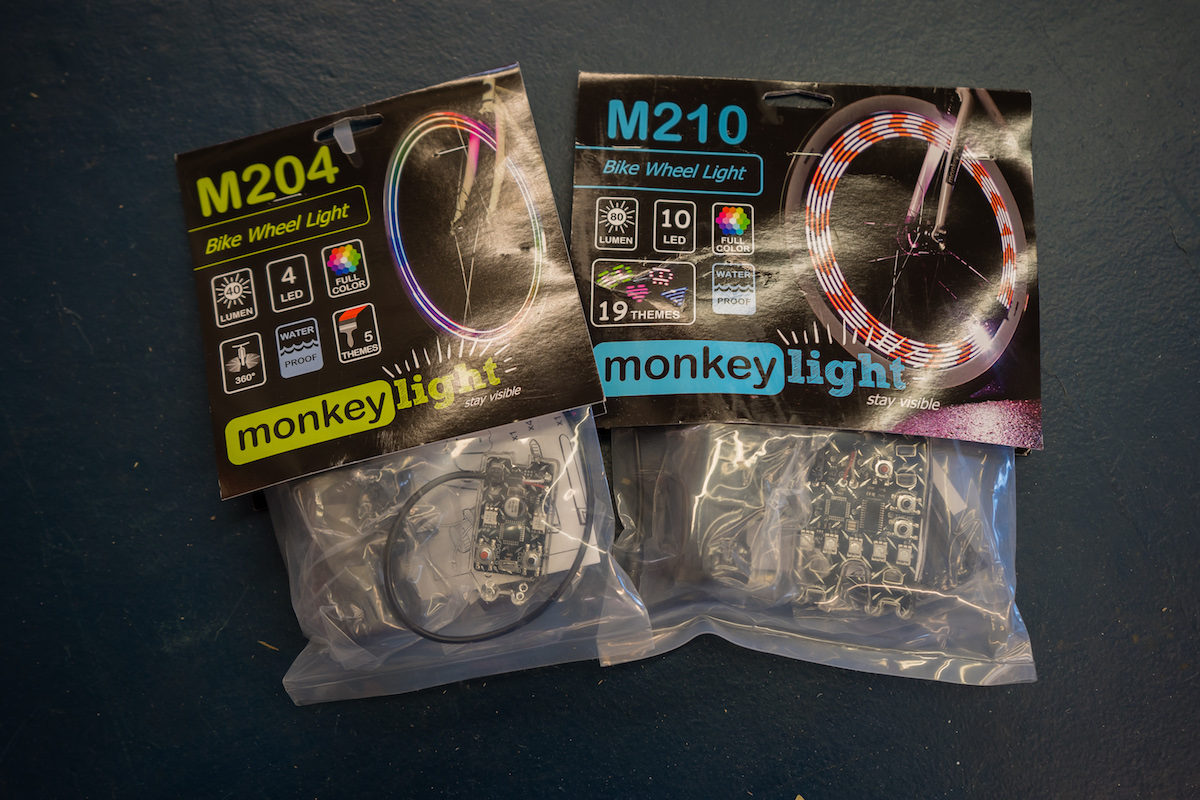 MonkeyLectric Wheel Lights
This is absolutely our favorite thing for the winter darkness. We stock the lights that range from $25-40 depending on the number of LEDs and patterns. These attach to your wheel and throw a nice glow around your bike, and grab attention from the side when dark.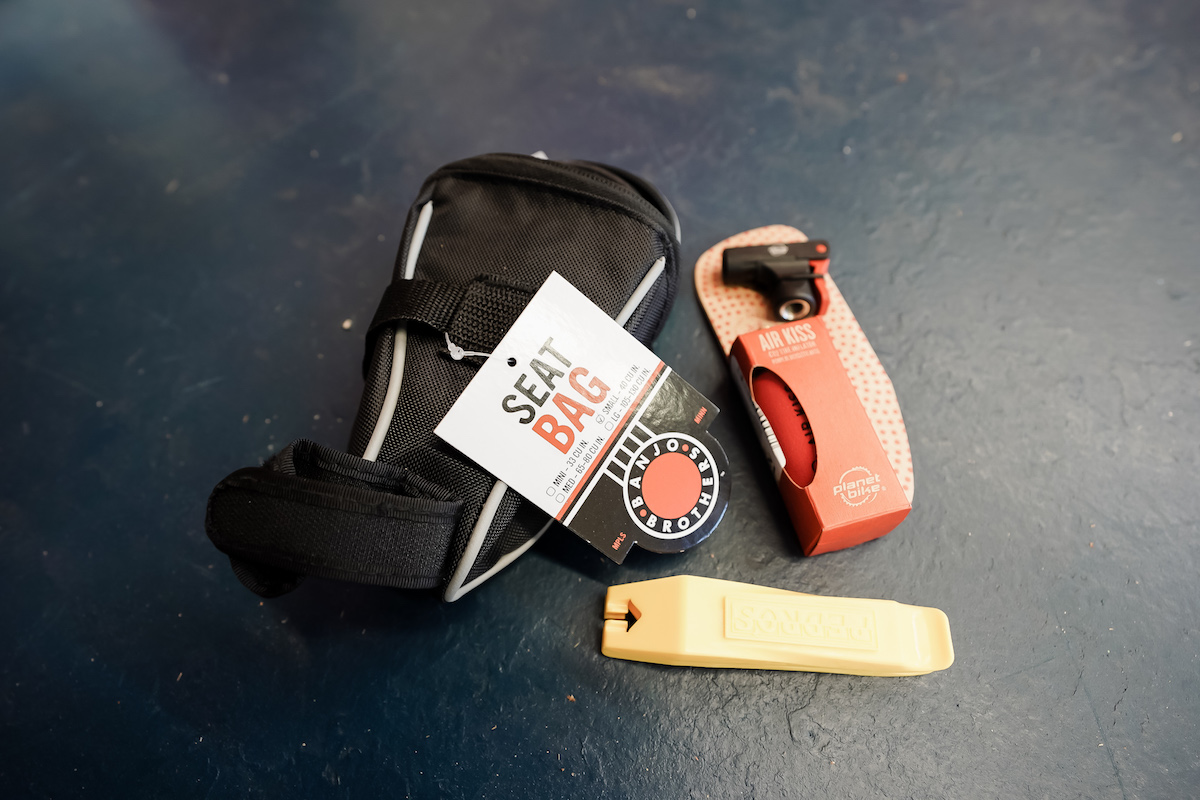 Bicycle Bag & Flat Kit
Always be prepared, and make sure your loved ones are too. A saddlebag, tire levers, patch kit, and a tube for their favorite bike.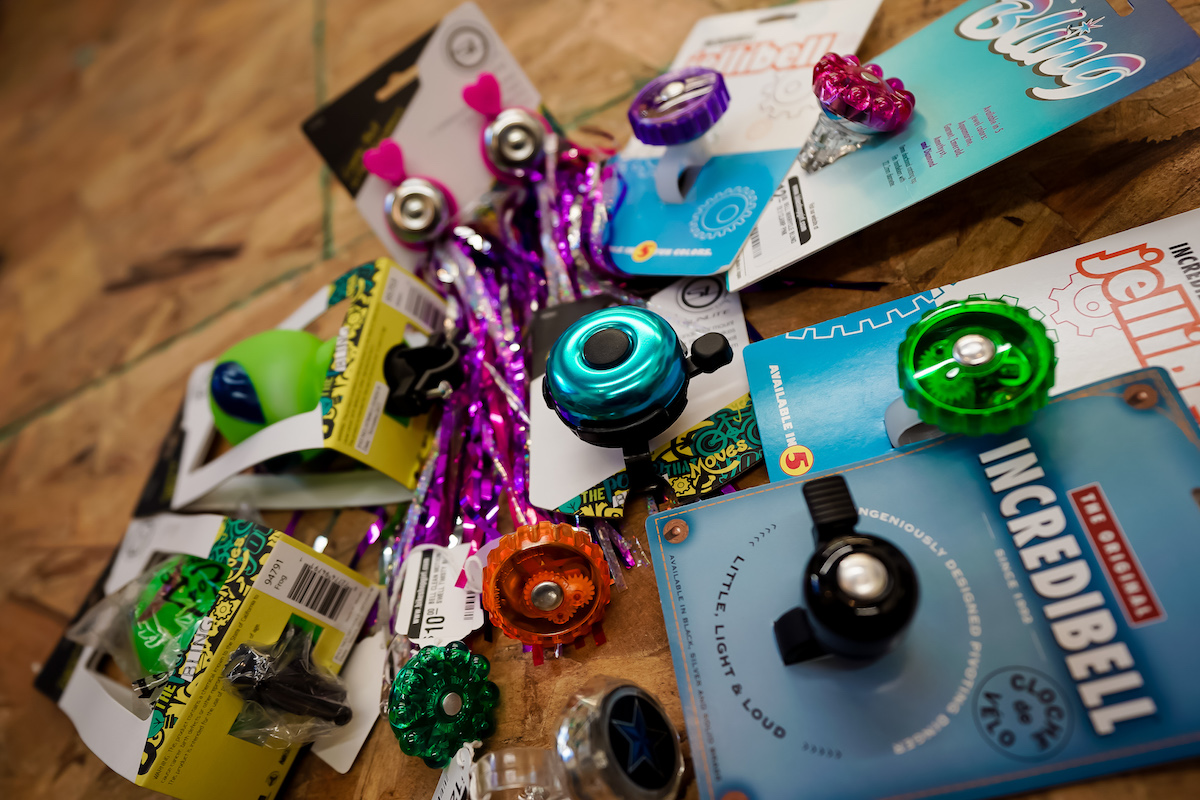 Bicycle Bells
As bike trails are getting busier (hooray!) it's nice to ring a little bell to let people know you are coming through. It is also a big win for any child on their bike or scooter.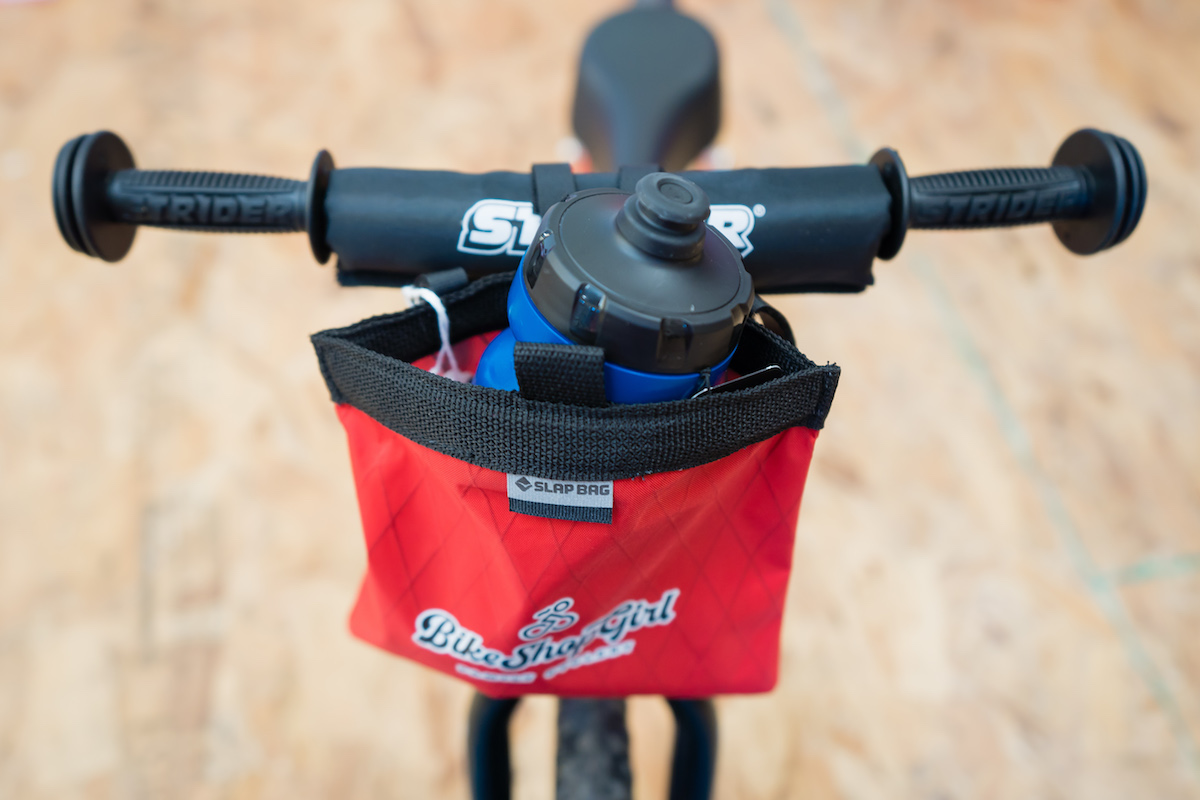 Bike Shop Girl Slap Bags
Slap lights and bags seem to be a trend this year... the Slap Bag attaches to your handlebar, stroller handle, kids bike or cargo rail to give you a safe place to store your phone, water bottle, snacks, and keys. A great addition to any bike.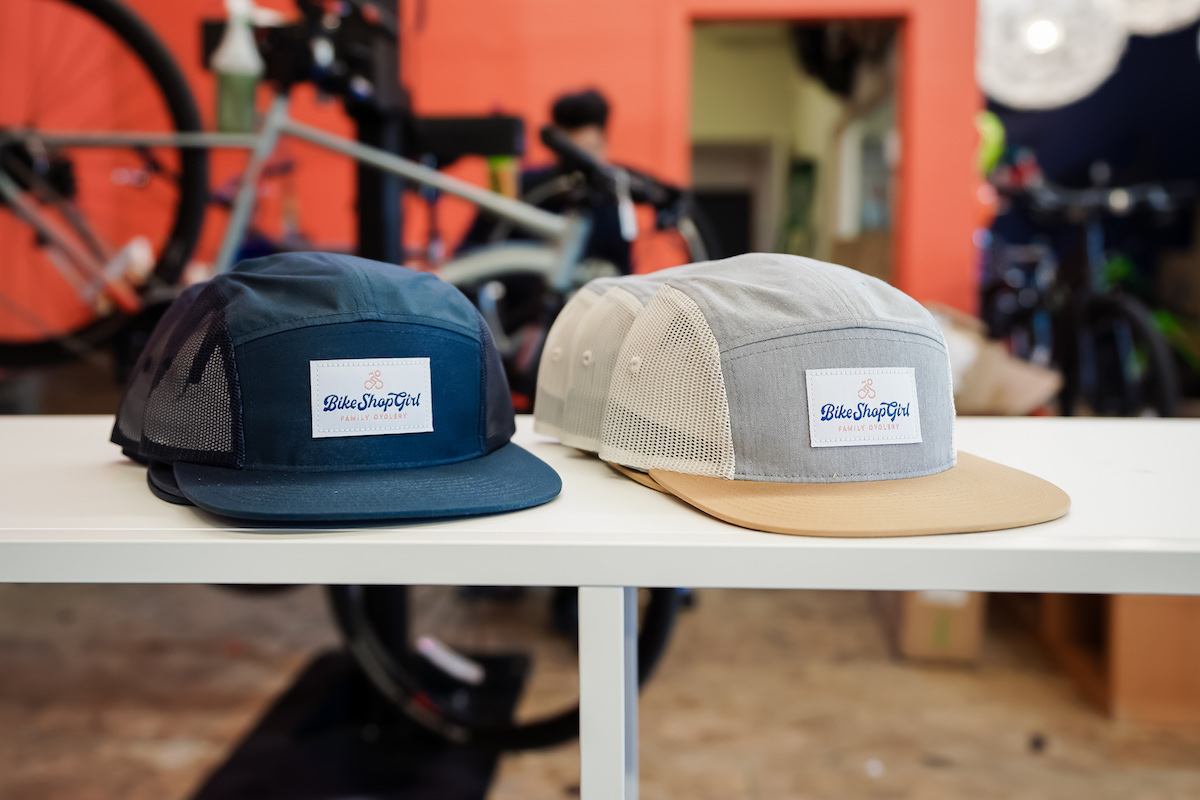 Bike Shop Girl 5-Panel Hats
Give the gift of style with our 5-panel hat!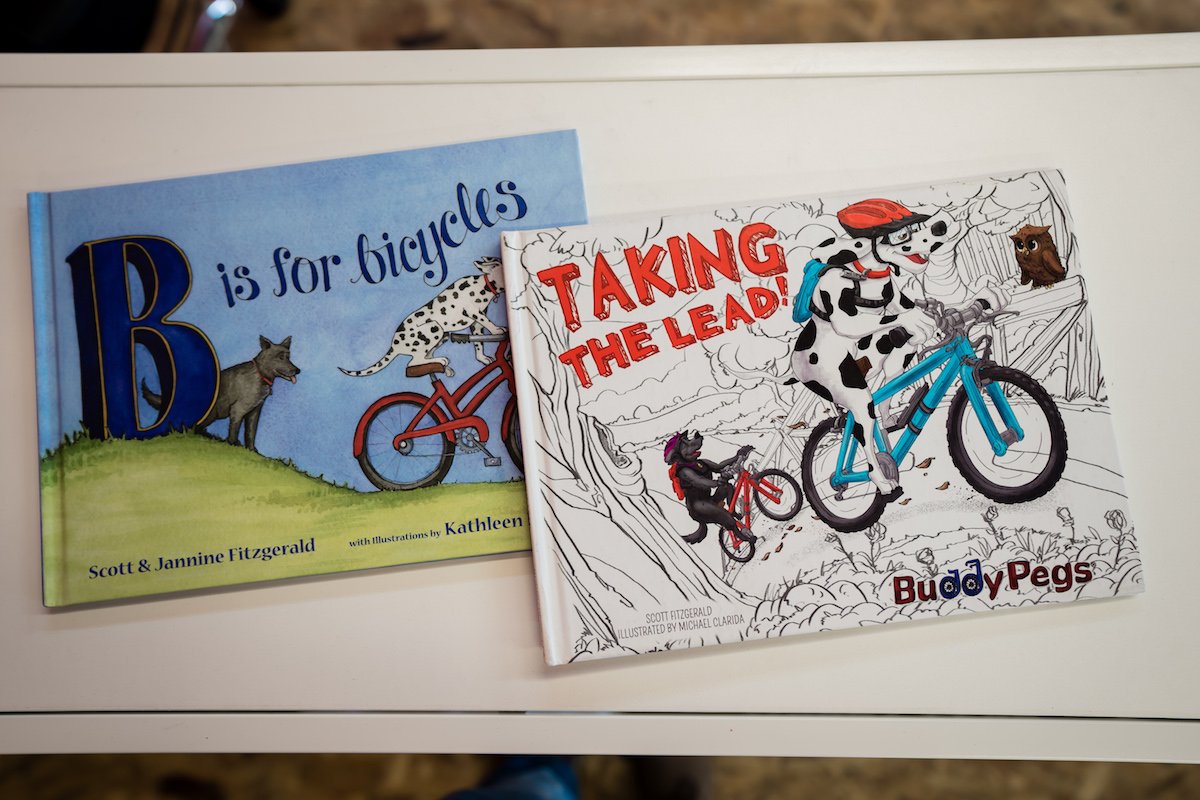 Buddy Pegs Kid's Bike Books
Encourage the little one in your life to love everyday biking and normalize the bike with bike books.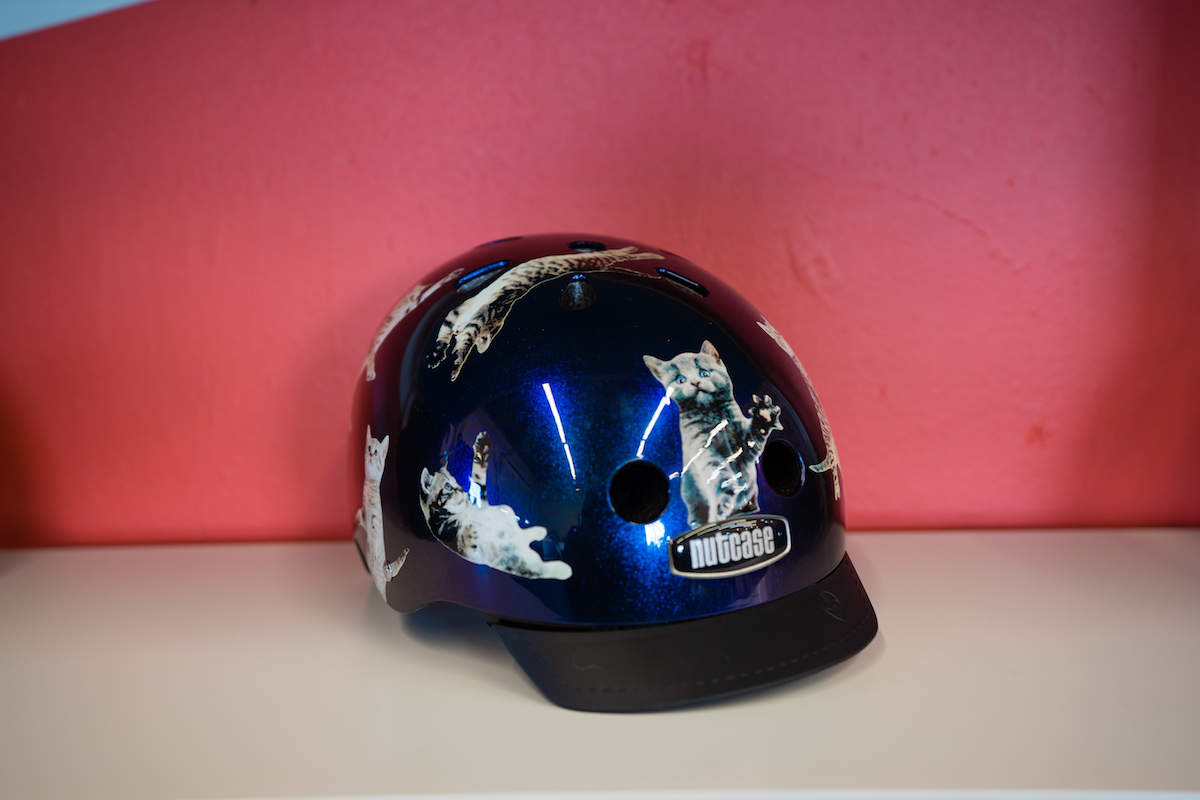 A Cat Helmet
Give a little nudge to the person in your life with the most amazing helmet you'll see all year. 

Buy a Tune-Up and Schedule a Pick-Up
Purchase a $55 or $80 tune-up and you can even schedule a pick-up/delivery to deliver a well-tuned bike for that New Year's resolution. More here.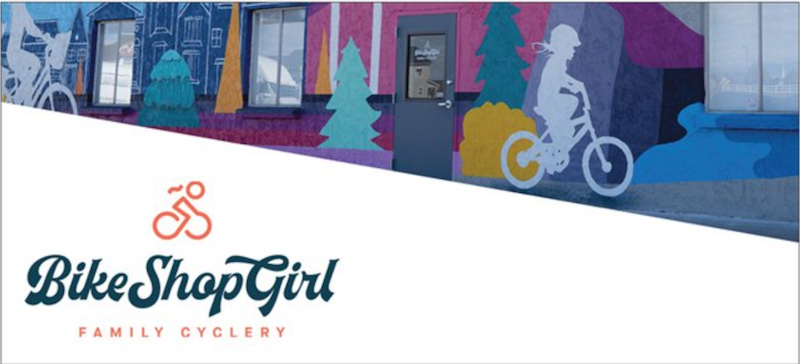 A Gift Certificate
Stuck? We can help. Order online for in-store pick up to drop in the stocking.
A Bike Ride
One of the best gifts we can give is the gift of our time. Encourage someone in your life to go for a bike ride. We have bike rentals on comfortable bikes (and mention this post during January to get 2 hours free!) to help remove the barriers that may be keeping them off the bike.