People's bikes get stolen EVERY SINGLE DAY.  While a sturdy lock can protect against this, if your garage or shed are broken into you should be prepared to make a police report and insurance claim!

Let's collect some proof:
1. A PICTURE OF YOUR BIKE
Take your bike out and snap a photo of it IN YOUR HOUSE.
Take another pic of YOU with YOUR BIKE.
2. YOUR BIKE'S SERIAL NUMBER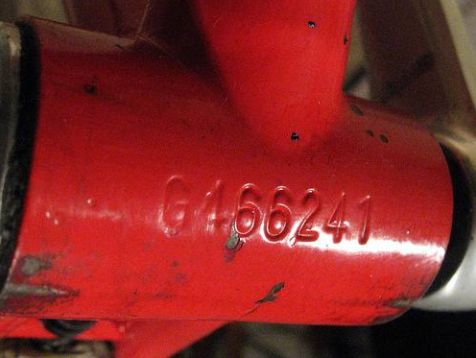 This is typically found on the bottom bracket of your bike. It will be a series of letters and numbers.

Jot it down or take a nice clear photo of it.
3. (EXTRA CREDIT) Your original receipt
If you have your original receipt, you should snap a photo of this as well.
4. SEND YOURSELF AN EMAIL
Now, send yourself an email with all the information you've collected.
You are now ready to make a claim should the need arise.*
5. REGISTER WITH DENVER POLICE DEPARTMENT
Go to bit.ly/1zqhM0Y and register your bike with the Denver police (we have asked Aurora to make one as well!) Now go do it!
*TIPS: You should still lock your bike with a U-lock. Always close your garage door. Never leave your bike "for just a minute" anywhere but inside your house.