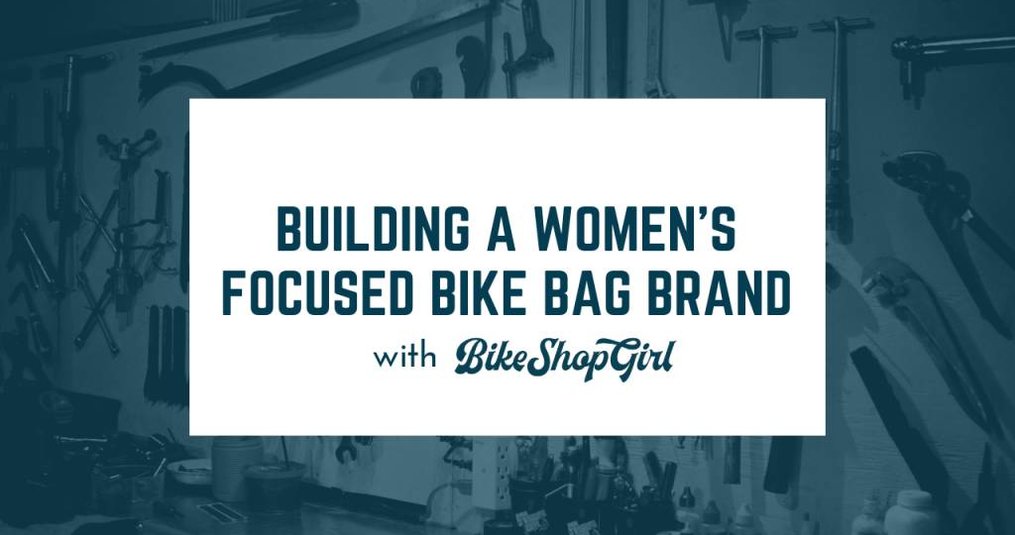 What is it like building a female and design focused bike brand in 2018? Maria Boustead from Po Campo bike bags has overcome a lot in the 10 years of business. Listen in as we talk about her success and struggles of building a small company in the bike industry, being a woman in the industry, and the unique struggles in 2018 for small businesses.
Listen to this Episode now:
In this episode of the Bike Shop Girl podcast, host Arleigh Greenwald talks with Maria Boustead about her bike bag business, Po Campo. Maria's designs are geared toward commuters who want bags well-suited both to bike travel and social settings such as the workplace and restaurants. Arleigh and Maria take time to talk about Maria's background and the whole history of her business, from the first imaginings of its concept to her present navigation of international tariffs.   
Arleigh first asks Maria about how she developed the business idea and launched the company.  Maria explains that the concept for Po Campo arose out of her own desire for an inability to find a lifestyle crossover product that would be fitting for her bicycle travel and the various destinations to which she rode. She tells Arleigh about the exciting early days of designing a product and setting up manufacturing, and about the ensuing challenges she faced with low sales and the need to revisit pricing. Her explanation of the story of Po Campo highlights the ups and downs of developing and running a business, and the need to learn from mistakes, recover, and continually grow.
The conversation continues as Arleigh and Maria discuss the Po Campo's place in the bike industry and Maria's continued work with the company.  Arleigh and Maria talk about Maria's experience entering the industry; it was mainly positive but was also marked by some difficulties. Maria realized she had to rethink the importance of the retail environment to successful sales. Her current challenges include continuing to develop the sustainability of her products and determining how to approach the new US tariffs.
Show Links
Subscribe
You can subscribe with your favorite podcast app and never miss an episode - iTunes, Stitcher, & YouTube
Join the Conversation!
Make sure to join the conversation on your favorite social channel using #bikeshopgirlpodcast. If you enjoyed this episode then make sure to listen to others!