Denver and Aurora Colorado Bicycle Repair
This fall we are by appointment only. Please book an appointment for service or pick up and delivery online below!
If you are having trouble with the form, please contact us at 720-580-2453 or hello@bikeshopgirl.com.
BICYCLE REPAIR SERVICE PACKAGES
Our Tune-Up packages range from $55 for a basic tune-up up to $200 for a complete rebuild of your bike. See below for a detailed chart on what is included in each package.
We pride ourselves on assessing each bike and rider individually and not selling you services that you don't need. Our goal is to help you "Bike More and Worry Less" by removing many of the unknowns from bicycle ownership. We always do ala-carte services on the spot from brake and gear adjusting, to accessory install.
Are you interested in our pick up and delivery? Give us a call, text, email or book an appointment online.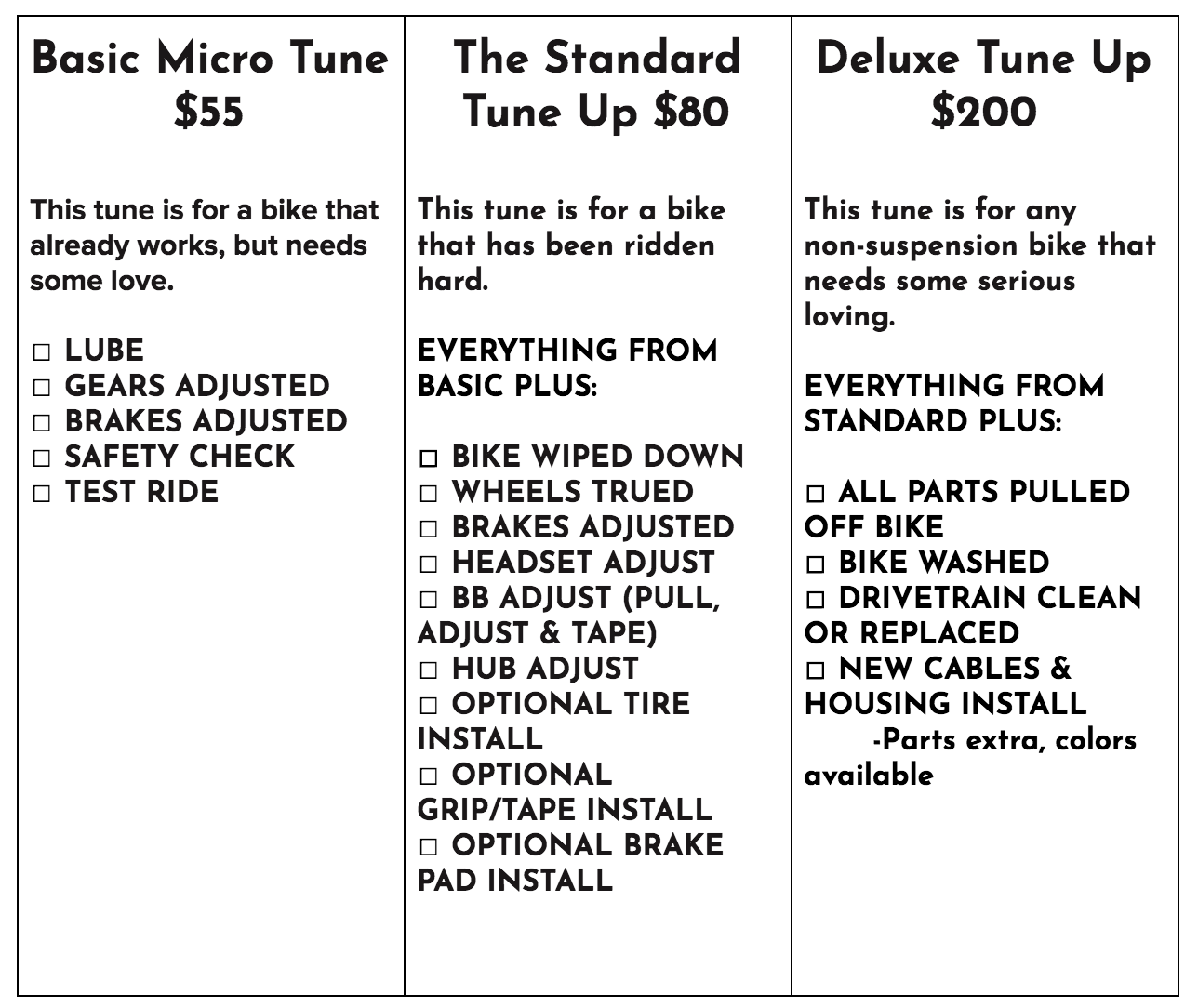 BICYCLE REPAIR WORKSHOPS
Our workshop schedule will be coming this fall. If you have a specific idea, please contact us!